From Tiny Closet to Luxurious Bath
This residence is located in the beautiful City Park Neighborhood of Fort Collins, Colorado. Built in the early 1900's, this bungalow has been home to many families over the decades. It's charming ceiling lines and big windows, old trees and lovely original wood work made this house scream for some tender care to resurrect it to its former glory. After the last family moved out, we had an opportunity to really dig in and start renovating this house.
Before I get started, I need to give a huge shout out to Buck Scarbrough for his work as the GC and building contractor on this job! He did such a wonderful job bringing all my grand plans and finishes for this space into reality!
My first focus in this home was the tiny, closet bath that served the upper level of this home. Situated between 3 relatively spacious bedrooms, this minuscule bath was tucked away under the sharp pitch of the east roof. Sad and dingy, it was certainly less than ideal, and not functional at all.
Below is the mood board and a few before shots of the tiny little bathroom, and the adjacent room that was about to have a luxurious transformation!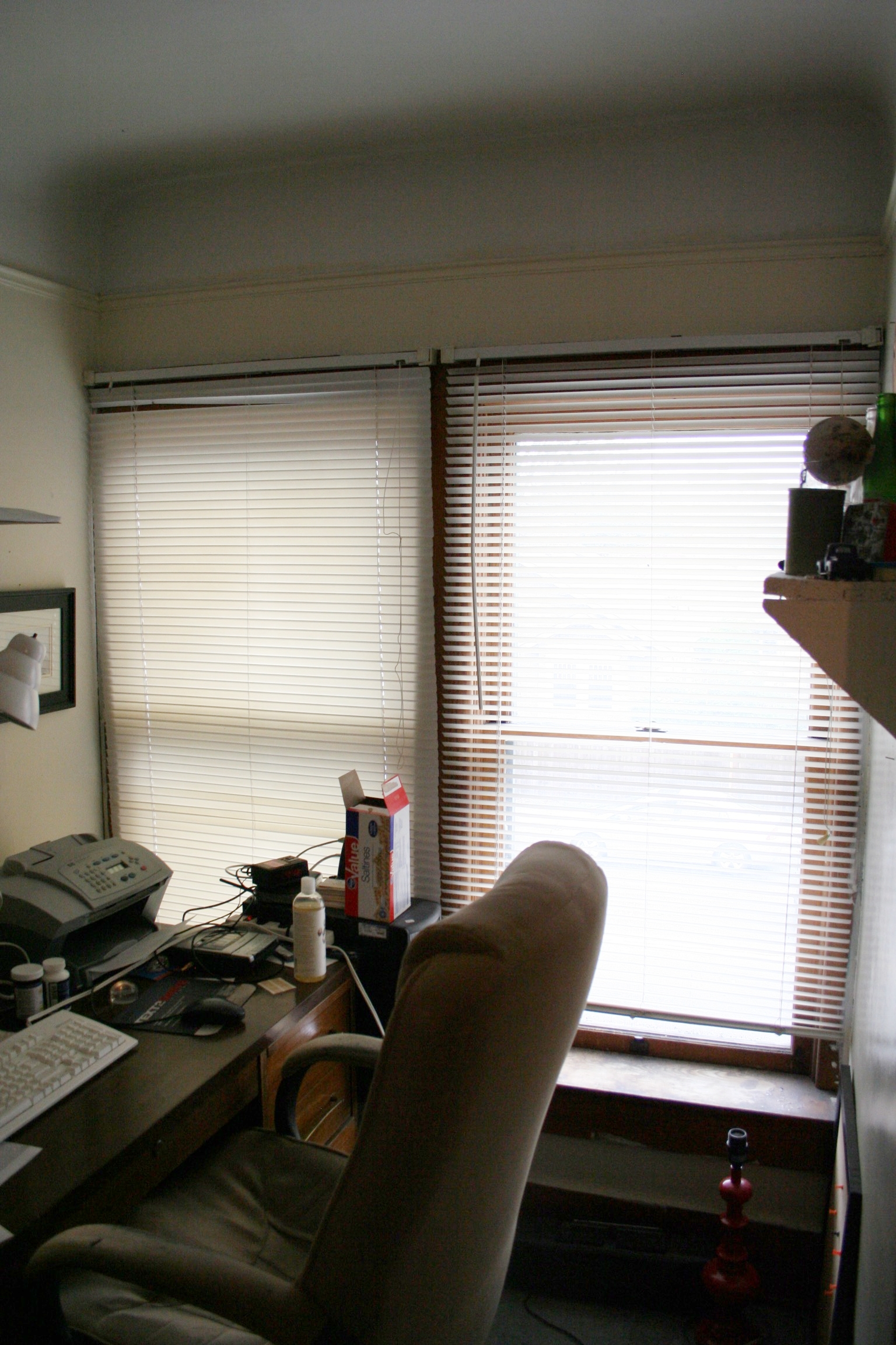 To our good fortune, adjacent to the "bathroom" ("bathroom" is a generous word for it) was a bedroom that was serving as a office. So the plan quickly was to open up the bath into this room to create room for a tub, shower, vanity and a separate toilet area. With a little vision and a lot of planning this bathroom space had potential to have huge wow factor! It just needed to be unearthed!
As you can see, we had our work cut out for us. After a lot of discussion and planning, we decided to open up the wall between the bath and adjacent bedroom to create a large spacious bathroom for the house. We wanted to keep a vintage feel to the bath, but put a modern twist on the design that would really make the design stand out. We decided to keep all the original wood work (even with all its imperfections) to add that original look of the house.
After months of hard work by our contractors (and a few set back here and there) a large master bathroom for the upstairs of this bungalow home was created. Bright and clean, we finished the space with smooth glass subway tile on the walls and in the shower, a large oak double vanity with a marble top, a refurbished claw foot tub with a crystal chandelier above it; large 12x24" floor tile, and a vintage paneled door mounted on a barn door slider. The shower featured tile all the way to and including the ceiling, a modern shower faucet package with the addition of a rain head, built in shower shelves and a corner bench. I think I want to move in to this bathroom!
I am giddy with how this bath space turned out. Here are the after photos of the bathroom - Enjoy!